Negotiating Other Territories
May 6, 2012
PrayWay, by the artists Kraupa-Tuskany, Berlin, and The Third Line, Dubai, was part of the New Museum's Triennial. A good museum-going friend and I went to the exhibit on her April First birthday. The wall text for PrayWay reads: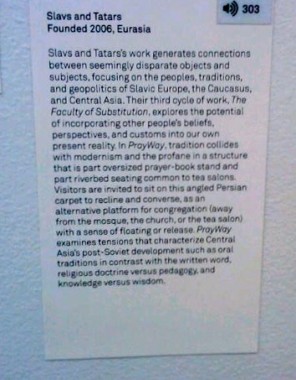 Visitors to the museum were invited to lie back on the carpet and imagine it magic; questions were raised by exhibit critics about whether this installation was more evasive and placating or more provocative and evocative. The echoes of Samarkand monuments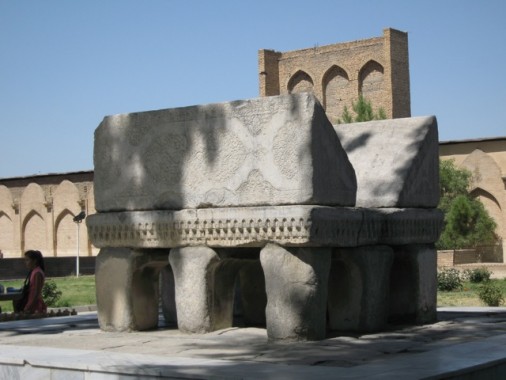 and tapchen in Tashkent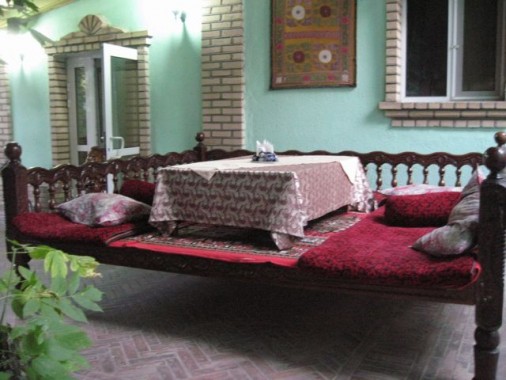 and tea house hospitality were strong.
PrayWay offered me another possible layer, another way to consider a place that for many people has been, and as it turned out was for me, more en route than a destination.
The mixture of foreign objects and their placement in a museum devoted to open artistic expression has, for me, at first, a familiarizing effect. A moment later, the foreignness reignites.
Tags: art, comment, commentary, evocation, hospitality, Koran, New Museum, New York, Perspective, PrayWay, provocation, religion, Samarkand, Tashkent, Triennial, Uzbekistan