A "mayor", a cellist and a writer-producer walk onto a dock
August 13, 2013
Who expects surprise when a creative couple leaves New York for up-country South Carolina? Debbie Rice and Bryan Hiott made the leap in 2012, friends' admonitions trailing them — "when you move to a rural place, your mind slows down." A year later, Debbie has produced two successful rounds of the Blue Ridge Writers Workshop, one at Lake Lure, NC, and this year's at Lake Summit, near Saluda, NC; she is volunteering at Hub City Press and Bookshop, is writing poetry, and has a treasured routine visiting her 90-year-old father's nearby home every evening. Bryan Hiott is up to his elbows in the ambrotype photography he loves in a spacious studio north of Greenville, SC, and is teaching photography and art history at three area colleges this fall (two more than last year).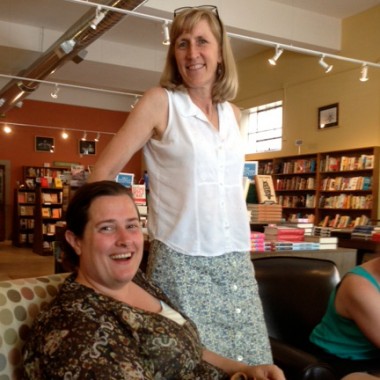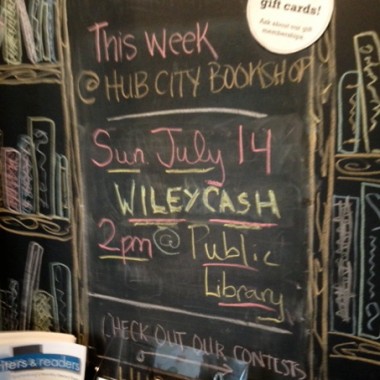 Enter the "mayor". Well, not really the mayor (and not the former mayor and Hub City Press supporter, in whose lovely family lake home the 2nd Blue Ridge Writers Workshop took place), but hands-down the mover-and-shaker of all things literary-community-wise in Spartanburg, SC, Betsy Teter, cofounder with her husband John Lane of the exciting and inspiring Hub City Press, Bookshop (the only not-for-profit independent bookstore with an associated press in North America), and Writers Project. If in doubt, ask Michel Stone, whose The Iguana Tree (Hub City, 2012) is the freshman read for the 3600 students entering Clemson University this fall. Or John Lane, poet, essayist, teacher, environmentalist, or any of his students or friends from the Spartanburg area or his Port Townsend, Washington, days. Or Publishers Weekly, which calls Hub City Writers Project "Spartanburg's go-to cultural organizer." Or Patrick Whitfill, poet, Hub Bub artist-in-residence, now writing poetry, teaching writing, and working at Hub City Writers Project. Or Alex Hubbard, prize-winning poet, Wofford grad, now of Brooklyn, who when I caught him at work at one of the bookshop's tables by the window, quoted a former bookshop employee who had recently returned home hoping to "do there what Betsy Teter has done here." Or Zach Mueller, caught on film below with Patrick Whitfill and John Lane, in the back room at Hub City, next to the Bearded Poets reading poster; Zach was Hub City's Writer's House first summer writer-in-resident, headed now to teach at Franklin College in Indiana.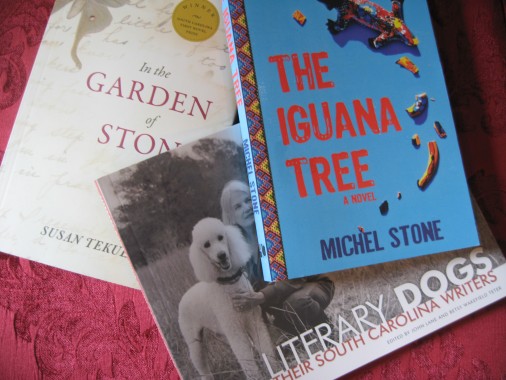 It is hard not to be inspired by the combined commitment to excellence and outreach that is at the heart of what Betsy refers to as "vertical marketing" when she speaks about the press, the contests and prizes and residencies awarded to emerging and mid-career writers from an expanding Southeastern regional area even as the commitment to the local nucleus of initial supporters is maintained, the literacy programs, the related Hub-Bub visual arts residencies. It is delightful to imagine, but daunting to imagine creating and sustaining similar literary forces-for-good all over the country. "Place is important to us," Betsy says, in terms of the content of the books Hub City publishes and the events they produce in the reclaimed and reviving venues of downtown Spartanburg.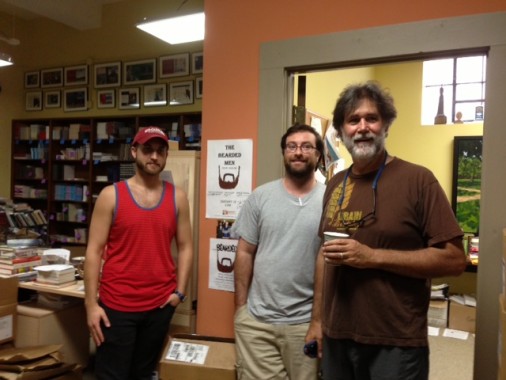 Place brought Debbie, Bryan, Betsy, John, and Sharon Gerber, cellist and resident of Greenville, SC, together, and a group of writers with New York and North and South Carolina connections gathered for the four-day Blue Ridge Writers' Workshop where the thread of the writing focus was poly-vocal and multi-genre. Sharon, her cello, and her narrative of her musical life and the instrument she plays enchanted the group gathered on the dock at dusk and into dark on the comfortable July Friday. Sharon accompanied herself, electronically looping strains upon strains of cello music and then in stunningly beautiful contrast, unplugged to play three selections. All from the crow's nest on the boat dock.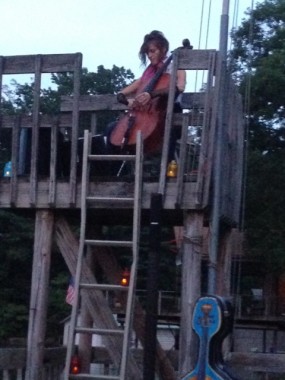 Wonderfully meshed with the week's creative experience was Bryan Hiott's photography. To watch him work, to hear him speak about it is to take in a history lesson, an artistic passion, a skilled craftsman's meticulous attention to detail, and a content practitioner's deep pleasure. Friday and Saturday, he set up his camera and developer's materials, made ambrotypes of landscapes and then turned more directly to his current fascination with portraits and photographed each of us at the lake house. To sit for Bryan's photography is an experience like none I've had. First there is the photographer — in this case an engagingly intelligent, serious, and yet very funny man. Then there is the process which he calmly, ably narrates, all the while attending to his materials — the box of a camera with its heavy drape, the plastic pans of chemicals — discussing exposure time, the nature of the chemical baths, the "development" of the final product over the course of multiple steps. As the onsite developer (another box and drape under the carport, not moving), Bryan interacts with the image appearing; there is a sense of creating alongside the mechanism that is different from a typical photo shoot today. Holding the pose for the time requested (mine for 19 seconds, best I remember) and following the instruction not to smile (smiles held for the time required can look odd, rarely good, he told us) and experiencing something not of this but of a bygone era, something of Matthew Brady, Queen Victoria, the American Civil War, the sense of being seen and not heard was a memorable experience for a group of the wordy sort.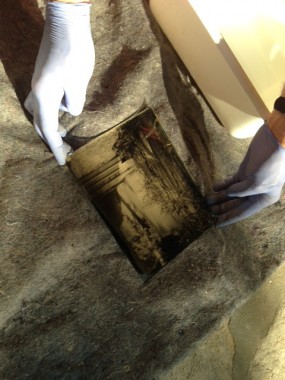 Beside the two-story windows overlooking the lake and the two-story fireplace, we mixed words and photographs, guitar and cartoon sketches, Dutch masters and hummingbirds. Fair to say, each of us found new forms, not always intended, some not to be kept, but there were no doldrums, no blanks.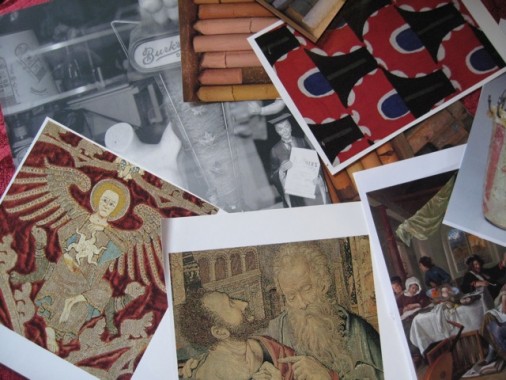 Among Lake Summit's experiences — that soft mud is good for running when you've been injured, that a gazebo is better for writing when it clings to a hillside overlooking a lake with the voices of other writers reaching you down the stairs and across the deck, that people who love what they're doing lose track of time in the best sort of way and someone always makes dinner or if not at least there's dancing in the kitchen,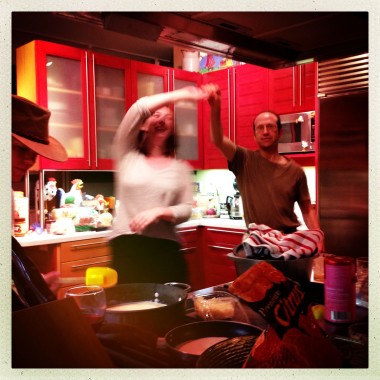 that beauty is right alongside loss and that's just the way it is, that there is pleasure in kayaking at night with a borrowed headlamp, even for those on the dock, and in a father's remembered story from long before you were born, and in renewed hope, and in frisky parody of relentless literary deconstruction, and in remembering more words to Dylan's songs than Dylan, and in goat-watching up the road in Flat Rock on the way home.
That the human spirit — and not only that of musicians, executives, artists, doctors, teachers, journalists, fathers, brothers, daughters, sons, writers, neighbors, poets, college students, aspiring and inspiring, among us in the mountains near Saluda in July — is more resiliently and creatively multiple than any mental construct or literary or artistic theory might suggest. That place matters not only because it is our context for taking in, putting down, lifting up, sorting out, and letting go, but also our place from which to imagine otherwise. Place and energy, hard work and patience, creative thinking and belief that we would all come together and something good would come of it.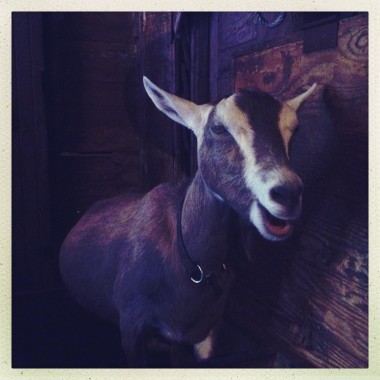 Tags: Alex Hubbard, alternate process photography, Bearded Poets, Betsy Teter, Blue Ridge Writers Workshop, Bryan Hiott, Celloasis, collage form, Debbie Rice, fiction, Greenville SC, Hub Bub Arts, Hub City Press, hybrid forms, John Lane, Lake Summit, Michel Stone, nonfiction, Patrick Whitfill, Saluda NC, Sharon Gerber, Spartanburg SC, Zach Mueller